Showing 1–12 of 18 results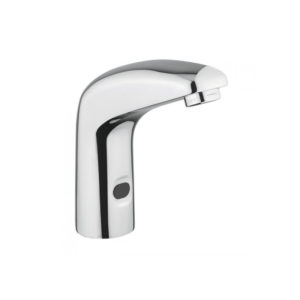 Electronic Infrared Detection Basin Mixer, applications and advantages.
Infrared detection basin tap are fitted to domestic hot water installations (sinks) and allow action on a desired temperature. Depending on the model, the faucet will be battery operated and will be equipped with an infrared sensor.
Chromed brass body
Infra-red sensor
Bi-stable solenoid valve with water connections G1/2" (external)
Copper connecting pipe
4 alkaline batteries with water proof housing (external)
Flow rate 6 l/min
Operating pressure : Min 1 - max 8 bar
Water inlet temperature : 5 - 70 °C
Power supply : 4 alkaline batteries (included)