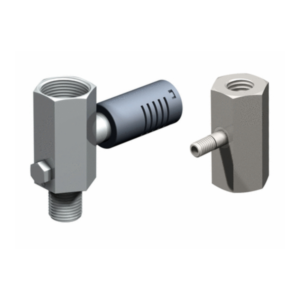 Heavy-duty In-line Ejectors, applications et avantages
The main advantage of the VR series in-line ejectors is that they can be mounted directly on the suction cup, which simplifies plumbing. By integrating the ejector on the suction cup, we obtain a localized vacuum and, therefore, the possibility of obtaining multiple independent grips, even in the absence of objects. It is also possible to supply vacuum to two or more suction cups using a G1/4'' T-shaped fitting.
Wide range
Adaptable to all industries
Lightweight and compact
Reduced gripping time
Direct installation on suction cups
Excellent mechanical resistance
Blow-off option
Extended range of suction flow rates
No clogging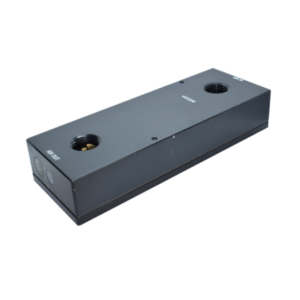 Power vacuum pumps, applications and advantages
A pneumatic ejector makes it possible to suck in air or any other gas contained in a closed chamber, in order to reduce the pressure. In the medical field, it is used at low working pressure (3.5 Bar).