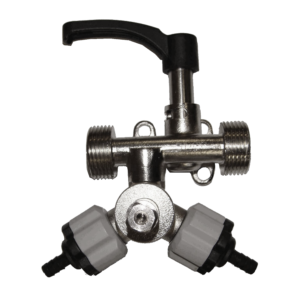 Dosing venturis, applications and advantages.
Under the effect of the water pressure, the
Venturi dispenser
drives and dilutes one or two liquid products intended to clean hands or equipment contaminated by their use.
Dishwasher tunnels
Hand disinfection
Boot washer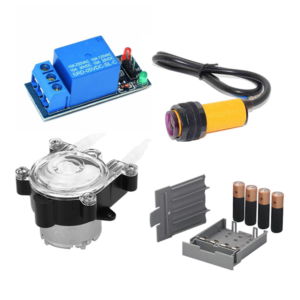 Infrared kit for hydro-alcoholic gel or liquid soap dispenser, applications and advantages
• The components supplied allow a specialist in stainless steel work to produce dispensers either for hydroalcoholic gel or liquid soap, allowing, as part of a hygiene equipment program, to have a solution personalized and adapted. • The electrical wiring has already been completed. The manufacturer must provide the hose (preferably Silicone 3 x 5 mm for pluging). • The dose delivered is 2.5 cc every 3 seconds and can treat an average passage of 80 people per hour. • The supplier undertakes to study any specific request.